Molecular''Detection of''Coxiella burnitii Among''Aborted Women in Thi-Qar Province/ Iraq Hekmat K. Ateya
Keywords:
Is 1111 gene, com I gene, Q fever, Coxiella burnetii.
Abstract
Coxiella burnetii''bacteria, an obligate''intracellular parasite with''a worldwide geographical distribution, are the causative''agent of Q fever in humans. In this study a total of 47 blood samples collected from aborted women in Bent Al Huda hospital   in Thi- Qar province in southern Iraq. By a polymerase chain reactions (PCR) ''assay targeting''IS1111 and''com1 genes of this bacterium.The C. burnetii diagnosed in 8(17.02%) clinical samples and the frequent''association of the pathogen with cases of spontaneous abortion. This first study on this bacterium which remains not diagnosed as causative agents of abortion and its prevalence in Iraq is non-studied.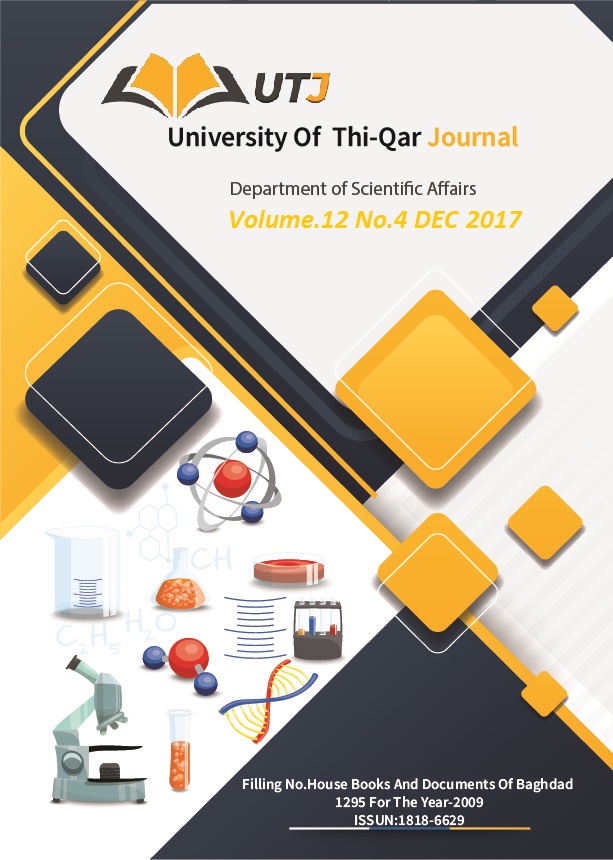 Downloads