InVitro Antimicrobial Activity of Conocarpus spp Leaf Crude Extract
Keywords:
Conocarpus spp, Bioactivity, GC-Mass.
Abstract
The plants represent one of the important sources that can produce antimicrobial agents. So, this study was designed to evaluate the ability of the local Conocarpus spp leaves to detect their bioactivity against some microbial pathogens. The filtrate produced by soaking the dried methanol pulverized leaves in the distilled water revealed a bioactivity against three clinical pathogenic isolates were Staphylococcus aureus, Escherichia coli and Candida albicans recorded  25, 15 and 31 mm of the inhibitory zones respectively. The isolates besides Streptococcus mutans were inhibited by the crude chloroform extract of the filtrate in which the inhibitory zones were 16, 19, 28 and 15 mm respectively. The GC-MS analysis revealed that the crude chloroform extract contains seven compounds besides DMSO as solvent were [ethanone,1,1'-(1,4-phenylene)bis-], [benzene, 4-methoxy-1-nitro-2-( trifluoromethyl)-], [cholan-24-oic acid, 3,6-bis(acetyloxy)- methyl ester (3,alpha., 5.beta., and 6.alpha)], [terephthalic acid, isobutyl 2-phenylethyl ester], [1,3,4-oxadiazol-2-amine, 5-(4-bromophenyl)-], [1H-indole, 5-methyl-2-phenyl-], and [benzo [h]quinolone, 2,4-dimethyl-].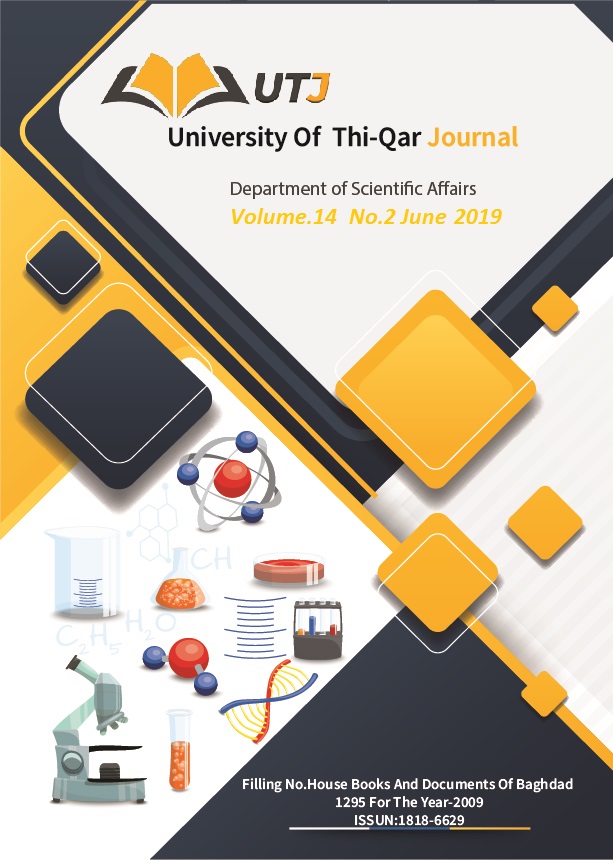 Downloads