The effect of tamoxifen and luteinizing hormone-releasing hormone (LHRH) analogue on estrogen level in women with breast cancer
Abstract
Estrogen exposure is a major risk factor for breast cancer. Increased estrogen responsiveness of breast epithelium may enhance this effect.
Surgical or medical castration and antiestrogenic treatment with tamoxifen are common endocrine treatments for premenopausal women with breast cancer.
However, tamoxifen therapy induces high levels of plasma estradiol, with unknown long-term effects. In this study, we investigated the effect of combining the luteinizing hormone-releasing hormone agonist with tamoxifen and measuring estradiol level  . method : Are taking random samples of breast cancer patients under treatment of patients attending the Institute of Atomic Radiation in Baghdad , and specifically who use Tamoxifen ( 20 mg/day) . 100 samples and 30 sample as a control there age ( 20 – 80). Approximately 3ml of blood are collected from each women using standard procedures. And then measuring the level of estradiol  E2 hormone  ,Measurement of the liver enzymes ( GOT,GPT,ALP,LDH and GGT ) and billirubin for study the liver health  results : combined treatment with tamoxifen and LHRH analogue cause reduced in estradiol level (37.3634±45.02893) P ? o.o1  which is consider the main cause of breast cancer in this study group while the control group was in normal range (93.3700±51.07188) and the level of liver enzymes and total billirubin  was in normal range and there was no significant change. Conclusion : combining the luteinizing hormone-releasing hormone agonist with tamoxifen leads  to reduced the level of estradiol E2 hormone while treatment tamoxifen alone cause elevating these hormone , also these drugs didn't effected on the liver health.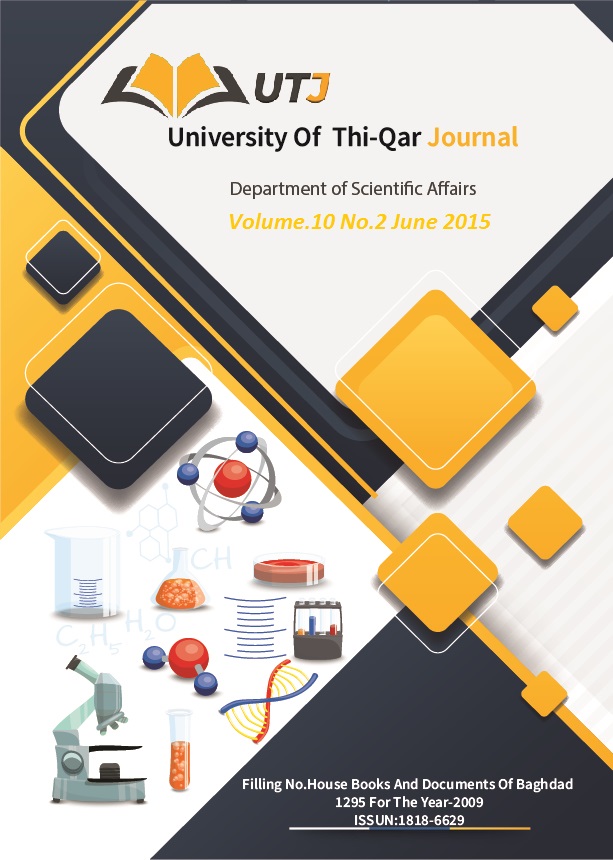 Downloads