Measuring the Effect of the Follow-up Evaluation of the Training Exercises for the Tension of Supraspinatus Muscle Animation Injury and Some Physical and Functional Variables
Keywords:
Exercise rehabilitation, exercises to restore the injured part, Effect siz, Sports injury, Muscle tendon
Abstract
The research included one of the injuries that most athletes fusser from while practicing various games which is the injury of Supraspinatus muscle animation of the shoulder joint. The study aimed to prepare training exercises for this type of injury according to the functional and physical aspects of the injured athletes, as well as evaluating these exercises according to different stages of applying. The researchers used the experimental approach and design an experimental group of different stages that is suitable for the problem. The population of the study included the players of shoulder joint injury coursed by musculoskeletal inflammation, premier league participant and participants of the qualifying for the premier league of 2017-2018, in Thi-Qar city. The total of the research community is 12 players. However, the researchers concluded that the praxis of various exercises has a positive effect on the inflammation of supraspinatus muscle animation. Thus, the evaluation of training exercises during different stages showed the amount of improvement through the successful application of these exercises, which reflected on the work of the muscle physically and functionally.
References
- Albasiri E.,sport injuries, Bagdad, Alhoria publishing, 2000.
- Abdulfatah A. Ahmed, sport exercises, physiological basics, Qiro, Dar Alfikr Alarabi, 2001.
- Gawad S. Sadoon, the effect of toleration activity in developing some physical, functional and skillful abilities of football players aged 15 , Ph.D thesis, faculty of physical education, Bagdad University, 2011.
- Mohammed S. Khalil, sport injuries, ministry of higher education, Bagdad University, 2005.
- Salal, M. Majed, a study of electrical activity of leg muscle for free click and some biochemical standards and its relation with goals, Ph.D thesis, Bagdad University, 2012.
- Albashtawi, M. Hasan and Alkhwaga, A. Ebraim, principals of modern sport activity, Palestine, Alwaiel, 2010.
- Husain,A. Ali, sport and health, Alskandria, Dar Almarief publishing, 2013.
- Yasser, E. Kadhim, physiological and mechanical tests and educational basics, Amman, Dar Nagla publishing, 2017.
- Yasser, O. Khaled, the effect of different motor activities in terms of electrical activity of muscle in developing the percentage power and some physiological standards for lower limbs, master degree, Bagdad University, faculty of physical education, 2012.
- Alexander Adam and Carlo J. De Luca. Firing rates of motor units in human vastuslateralis muscle during fatiguing. isometric contractions. J ApplPhysiol 99: 268–280, 2005.
- Janet L. Taylor and Simon C. Gandevia. A comparison of central aspects of fatigue in sub maximal and maximal. voluntary contractions. J ApplPhysiol 104: 542–550, 2008. P545.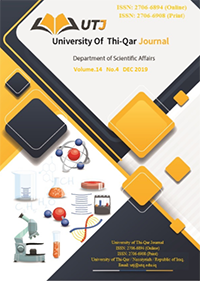 Downloads