Parasitic infections causing diarrhoea among children less than Six years at Al-Nasiriyah province
Keywords:
Diarrhoea; parasites; children
Abstract
This study aimed to determine the parasitic agents of diarrhoea in children aged less than six years. Out of 780 cases of diarrhea, 206 (26.41%) had one or more parasitic infections and the remaining 574 (73.58%) had other enteropathogenic agents of diarrhoea. There were 166 (21.98%) protozoal infections and 40 (5.12%) helminthes. Male children were 113(45.8%) and females were 93(44.68%). The most common pathogens were Giardia lamblia 117 (56.79%); Entamoeba histolytica 49 (23.78%); Enterobius vermicularis 27 (13.10%); Ascaris lumbricoides 9 (4.36%) and Hymenolepis nana 4 (1.94%). Moreover, the highest parasitic infections observed during summer months with bottle-feeding nutrition.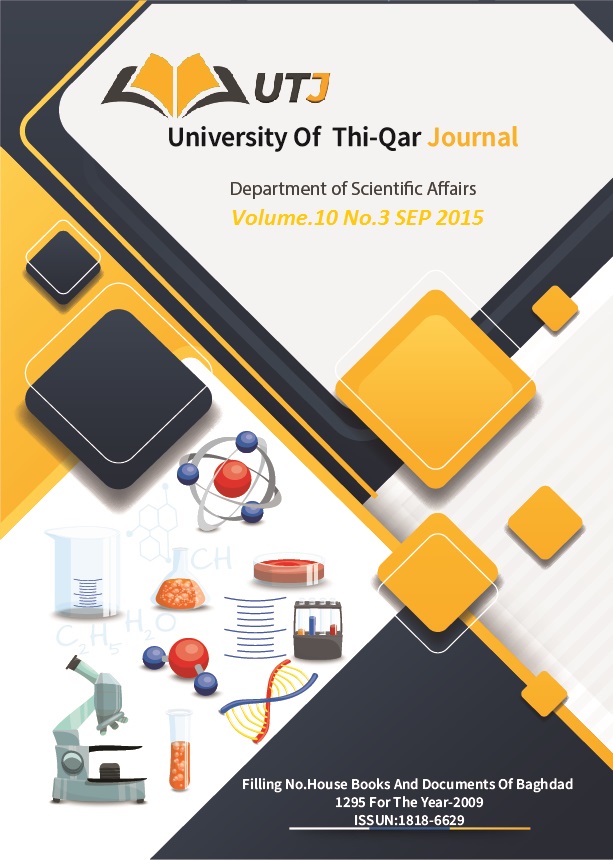 Downloads