Sero-prevalence of anti- CMV- IgM and anti -CMV- IgG in Iraqi Aborted Women Infected with Human Cytomegalovirus in Nasiriyah city
Keywords:
cytomegalovirus, ELISA, abortion
Abstract
Many viruses infections are associated with abortion as cytomegalovirus infection. CMV is almost asymptomatic there for, diagnosis depends primarily on serological tests namely Enzyme linked immunosorbent assay (ELISA) to detect immunoglobulin M and G (IgM, IgM) in serum of aborted women. This study was carried out in Bent- Al Huda hospitals for the period (April 2015 to June 2015).
           A number of 50 aborted women serum collected during 2015. Serum samples were collected and then tested by ELISA for detection of anti-CMV IgM and IgG antibodies. The number of abortion more incidences in second group aged (20 to30 years).  CMV specific IgM antibody was detected in 3pataint  (6%) of the 50  aborted women ,while the specific IgG antibody detected in high percentage 46% in 23 samples. these result was statistically significant (P<0.05) .Seropositivity results for cytomegalovirus (CMV) is highly occurrences  in women with first trimester of gestation.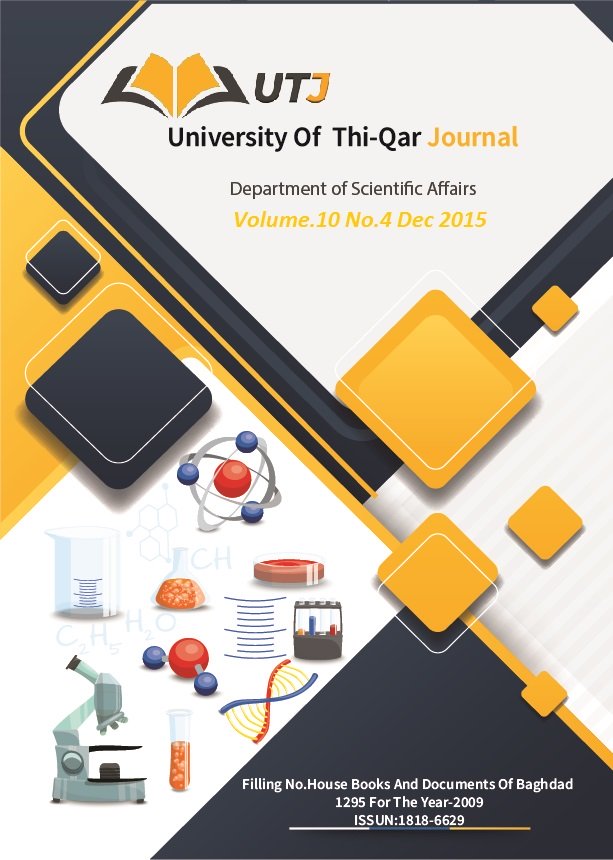 Downloads