STRUCTURAL AND OPTICAL PROPERTIES OF NANOCRYSTALLINE Zn0.5Cd0.5S/CdS THIN FILMS FOR PHOTOVOLTAIC APPLICATIONS
Keywords:
CBD technique, ZnxCd1-xS thin films, Optical properties.
Abstract
         In the present work, structural and optical properties of nanocrystalline Zn0.5Cd0.5S, CdS and  Zn0.5Cd0.5S / CdS thin films have been investigated in order to use as window layer for photovoltaic application. Nanocrystalline Zn0.5Cd0.5S and CdS films have been deposited on glass substrates using chemical bath deposition technique (CBD). The atomic force microscopy (AFM) images showed that the prepared nanocrystalline thin films are homogeneous and have nano size structures. XRD  analysis showed that, the films have polycrystalline structure with (002) orientation. From the optical properties results, the films have high transmittance ( 70 %).  The band gap is found to be higher as comparison with the bulk of the same films indicating blue shift with respect to the bulk value as a result of quantum size effect. The electrical properties results show that the  resistivity of CdS,  Zn0.5Cd0.5S and  Zn0.5 Cd0.5S / CdS was (3.50×102, 3.43×103 and 3.18×102 ? cm ) respectively.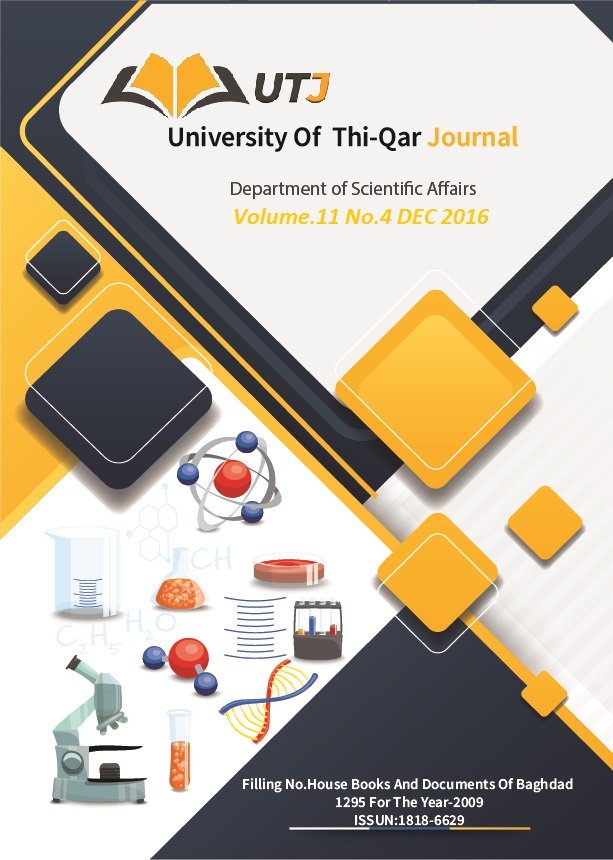 Downloads