Spectrophotometric determination of progesterone and dopamine in breast cancer serum
Keywords:
dopamine, progesterone, spectrophotometric, breast cancer.
Abstract
Dopamine (DA) is one of the most important catecholamine neurotransmitters in the human central nervous system in  the  brain and  plays  a  key  role  in  the  functioning of  the  renal, hormonal, and cardiovascular systems. Abnormal release of DA will contribute to some diseases such as Alzheimer's and Parkinson's disease. Therefore, the sensitive determination of DA becomes increasingly significant in the field of clinical disease diagnosis and the research of physiological functions.
Progesterone is an essential for the development and cyclical regulation of hormone responsive tissues including the breast and reproductive tract. In the breast, progesterone acts in concert with estrogen to promote proliferative and pro-survival gene programs. Progesterone has actions in breast cancer.
This paper shows a spectrophotometric method for determination dopamine and progesterone concentration in serum samples, fifty six veins blood samples collected from healthy control and breast cancer patient groups. The analytical data obtained by using UV-Spectrophotometer (lmax = 250, 266 nm), linearity (0.5 - 2.0, 0.25 - 1.5 ng/ml) for dopamine, progesterone respectively. The molar absorptivity (e), correlation coefficient (R2) and limit of detection (LOD) for dopamine, progesterone (e =2.5156 ´ 106, 4.1935´ 106 L.mol-1 cm-1), (R2= 0.9979, 0.99957) and (0.64, 0.57 ng/ml) respectively. The results show significant differences between the concentrations of dopamine and progesterone in control and breast cancer patient groups (p<0.05).It is fast, sensitive, selective and reliable quantification spectrophotometric method used in complex biological samples.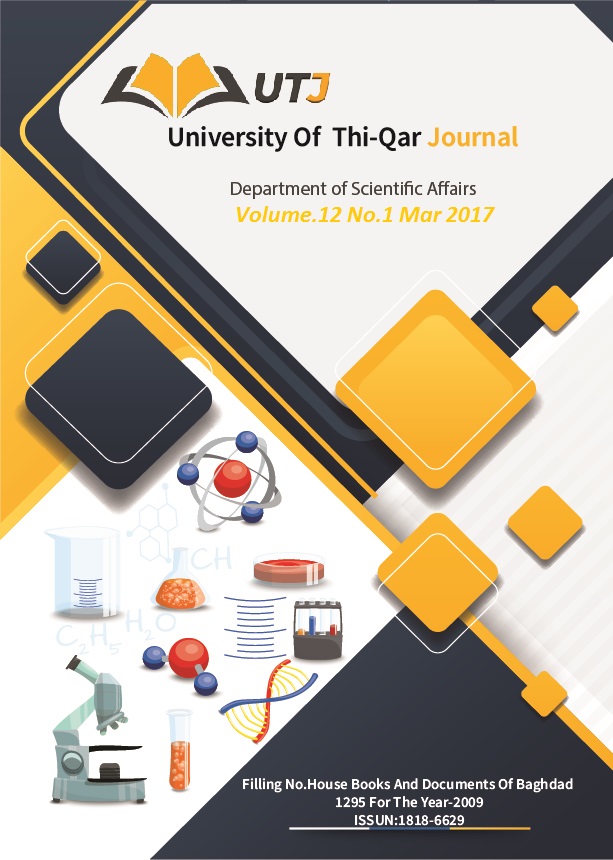 Downloads