Synthesis and Characterization of Schiff base [(2S)-3-phenyl-2-((E)-((1S)-1,7,7-trimethylbicyclo[2.2.1]heptan-2-ylidene)amino)propanoic acid] and their metal complexes
Keywords:
Complexes, metal complexes, phenylalanine, camphor, heptan-2-ylidene.
Abstract
The reaction of camphor with phenylalanine under showed conditions yielded Schiff base as a ligand. The structures of Cu(II), Ni(II), Co(II) and Fe(II) with schiff base compound have been joined by the reacting between copper bromide, hexahydrate nickel chloride, hexahydrate cobalt chloride and iron bromide and  ligand in 1:2 mole ratio. The free ligand and their metal structures have been in the solid state. The spectroscopic data of the structures suggest their 1:2 buildings structures which are inspected by elemental analysis (CHN), FT-IR, 1H NMR spectroscopy. The spectroscopic studies proposed the octahedral structure for the all structures and the results are represented and analyzed underneath.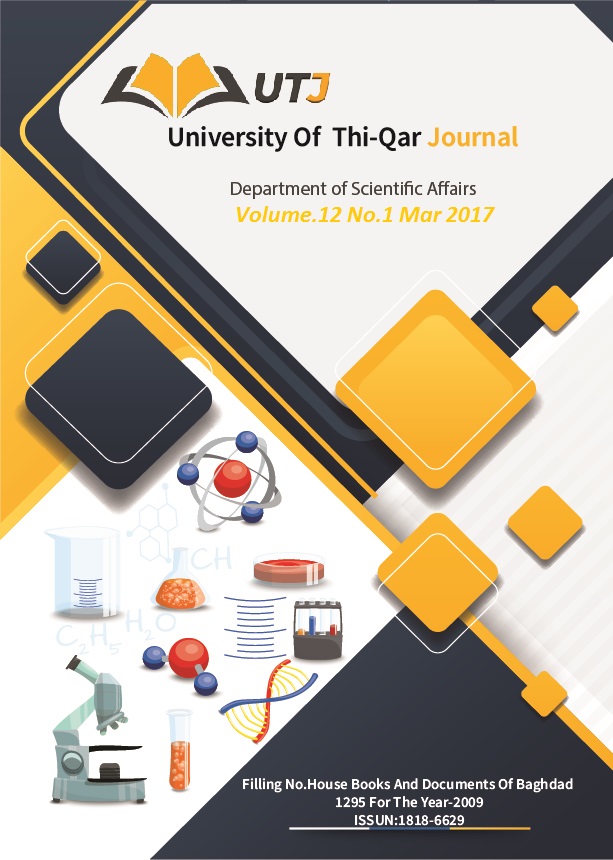 Downloads