Clinical and bacterial study of urinary tract infections patients in Thi-qar province
Keywords:
UTI, Shatrah, bacteria, Iraq
Abstract
Urinary tract infection (UTI) is a common problem diagnosed and treated in urgent care medicine practice. The study included 100 patients suspected  to have UTI from their from primary signs and symptoms, in Shatrah hospital and private clinics.
After clinical examination of patients signs and symptoms estimated then urine samples taken for bacterial diagnosis depend on culture colony characters and biochemical tests included epi20. Main signs and symptoms were burning or scalding sensation or lower abdominal discomfort when passing urine (80% of patients), Frequently urination than usual (75%), Feeling an urge to urinate and scatter urine may be only little drops (65%). Study revealed that female suffering from UTI more than male (70 female compare to 30 male including in study)
 Bacterial identification exhibit that Escherichia coli was the common performed (13%) of isolates, followed by Proteus mirabilis and  Klebsiella oxytoca, other isolates were Pseudomonas aeruginosa, Stphylococcus aurus, staphylococcus saprophytics and Sterptococcus pyogen.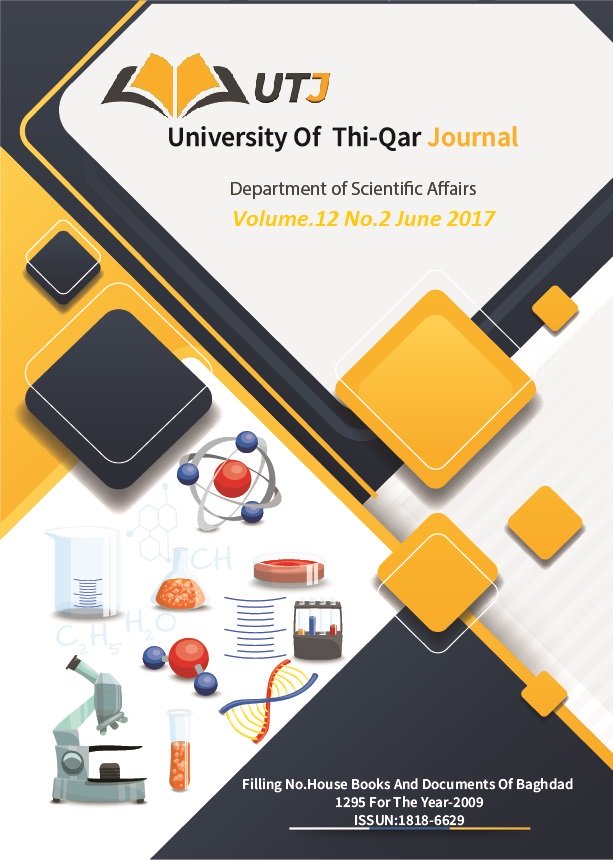 Downloads