Study, to estimate the effect of new schiff base (R-CH=NAr) on the reproductive hormones of female Rats
Keywords:
Camphor,Glycin, LH, FSH, Progesterone, Estrogen, Rats.
Abstract
The present study is designed to investigated the effect of prepared chemical base(R-CH=N-Ar)which consist of (camphr andglycin) on reproductive hormones of female rats.Twenty_fourwistar albino female ratsused  in this study, divided intothree groups: the first group was treated orally with olive oil as a control group, the second and third groups treated orally with schiff basedissolved in olive oilat two doses (50 mg/kg and 100 mg/kg) respectively for 21 day.The result showed that Schiff base did not affect level of LH hormone in second and third groups compared with control group while, FSH level increased significantly(p<0.05) in third group only compared with the first and second group. The result indicated a significant increase(p<0.05)in level of progesterone and estrogen hormones in seconedand third groups compared with the controlgroup, also non-signficant different in levels of both  hormones between second and third groups.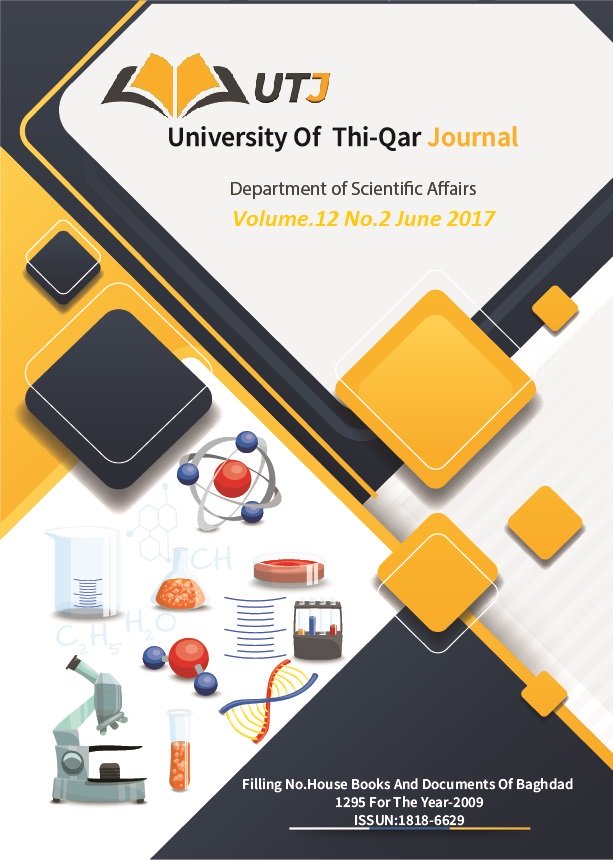 Downloads