ESTIMATE OF BIOCONCENTRATION OF ENDOCRINE DISRUPTING CHEMICALS IN EUPHRATES RIVER IN Al-NASSIRYIA CITY OF IRAQ
Keywords:
Endocrine disrupters, Bisphenol A, 17-beta estradiol, Ethinyl, Nonylphenol, Euphrates River, al-Nassiryia city, Iraq
Abstract
Endocrine disrupting chemicals (EDCs) in water  have been of  overworld  concern due to their potential adverse effects in organisms . The objective of this study was to examine endocrine-disrupting factors in Euphrates river , in Al-Nassiryia city/Iraq.               
     Samples from all locations were collected during autumn2016 and winter2016, extracted by solid phase method and analyzed by HPLC-UV in the wave length of  210 nm for ethinyl estradiol and 280 nm for other compounds. The results showed that presence of bisphenol A with concentrations ranging 0.001 to 0.98 ?g/L and   0.09 – 5.7 ?g/L nonylphenol and  2.05 – 19.9 ng/L for 17-beta estradiol. Estron was 0.1 to 54 ng/L  and 0.91-6.2 ng/L for ethinyl estradiol.
      The concentration levels of pollutants in st.2 were  higher than the st.1 and st.3. Analysis of water showed that concentration levels of pollutants were higher during autumn comparing with winter in st.2 (Pvalue ?0.005), which may be due to the changes of environmental conditions.
     The widespread use of birth control pills formulated with these content of potent estrogenic chemicals appear to be the more important path for the freeing of estrogenic compounds into the aquatic environment.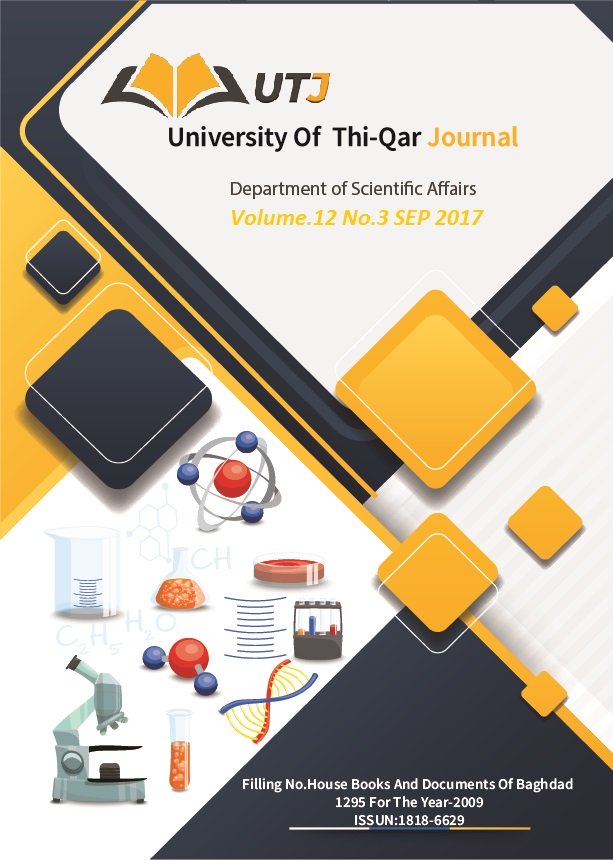 Downloads